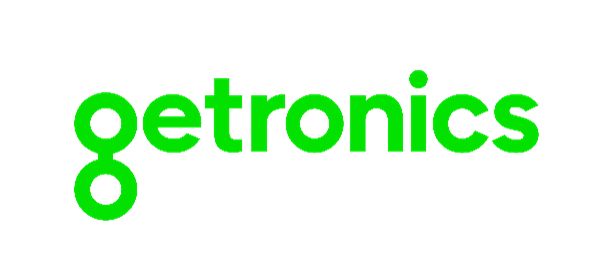 Dear friends of Getronics, Giarte and ITEP! 
What a fantastic G.O.D.E.N. (Getronics Old Desktop Enterprise Networks) event it was last Thursday, May 19th  at the beautiful Giarte offices in Amsterdam!
Super excited that Getronics took the lead to organize the event and proud to have been able to utilize the beautiful Giarte offices in the 'Houthaven' business district in Amsterdam. 
Some of us traveled all the way from Italy (Luigi Vassalo), the UK (Mark Cook), France (Alexis), and as far away as Malaysia to get over here to re-unite.  So  awesome to be able to see so many of you at the GODEN and to be able to interview Kenton Fine  (CEO Getronics), Marco Gianotten ( CEO Giarte ), and  Rogier Bronsgeest (COO Getronics) about the history and future of Getronics.
The event has grown from a small gathering of 25 former Getronics alumni to a thriving community of over 500 friends of Getronics and ITEP! We may need to rent out the Ziggo Dome next year to accommodate for everyone as so many are interested to jump on the new  Getronics bandwagon!
Below you find some impressions of the exciting and wonderful gathering of the best of the best in IT or in Edze's words "this is without any doubt one of the most successful alumni events of its kind".


The Fine family enjoyed it... 
Coming in from South Africa  and Zwitserland and learning fast about the people who made Getronics in the early days.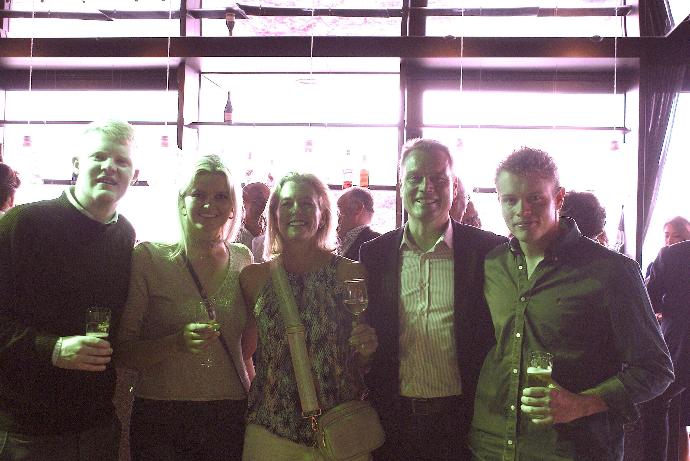 Lovely outside meetings 
The weather was outstanding zipping on a drink while standing outside on the beautiful terrace enjoying the view on the Amsterdam port....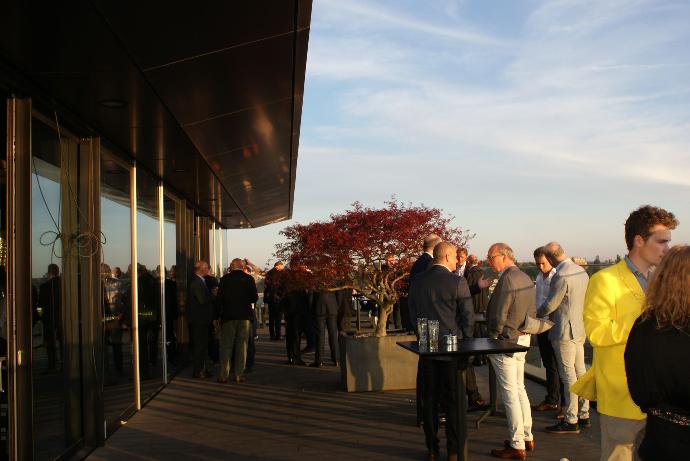 Lifetime membership
Some of the people who are crucial to make this event possible received the newly introduced Lifetime membership.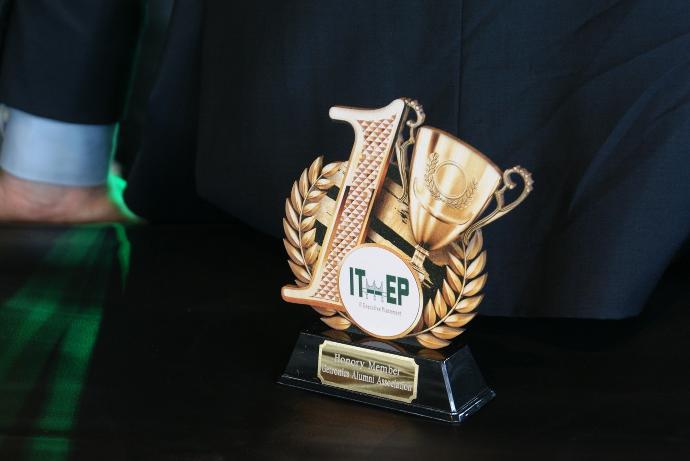 Many friends to meet...
Edith was a lovely hostess for the evening helping everyone to feel at ease