2000+
People choose our method
The focus is on the 'I' at IT-EP
That's right! The focus is on the 'I' at IT-EP! What am I looking for in the next step of my career? Haven't I always been more loyal to the company I work for than my company's loyalty to me?

Those are crucially important questions you have asked us over the years and key ones that hardly get asked by recruiters in their understandable rush to fill job vacancies.

Our Team's ambition is not become the largest executive search company in the world... our aim is simply to become one of the very best for you . Wherecandidates are clients and clients are king and become friends...often for life!

IT-EP maintains close relationships with EMEA leadership teams of the very best IT companies in our industry. So what? Well, we may just well be able to place you there!

The perfect match
Finding your new job can be time consuming, frustrating and a certain ego buster...
But please don't fear, IT executive Placement's here!
Together we will go through 3 simple steps to find your new job!

Step 1.
The Walk & Talk
..This is one of the most essential steps we need to make. It's where together we will explore new opportunities, check your current package and aim to present you to new hiring managers....while Walking and Talking. Hello Step 2!
Step 2.
The Meet & Match
It's Show Time! IT-EP has given you the opportunity to Meet a great potential future employer and everything now boils down to see if you and your employer see a match and to go to Step 3 .
Step 3.
The Goal!
At this stage, you have spoken to your hiring manager(s) and have a solid idea of you can expect from your new job. Now we need to make sure you, your hiring manager and IT-EP are aligned so that you can sign on the line that is dotted....and start with your exciting new job.
What makes our method unique? First of all, you will experience our extremely different approach to executive search. You will find no job ads, no screams for attention and requests to send you CV in some algorithmic match-making software. The only thing we truly care about is your heart-ware i.e. do we understand the true I in you so that ultimately we are able to present your ideal future employee or employer!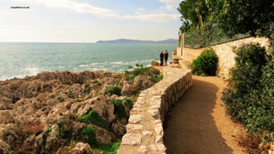 " So how do you get to know me and why do you want to know me so well?"
Our Walk & Talk approach to recruitment forms the core of our services. Yes, you read it right. We strive to Walk and Talk with because while we are in action together we are able to better connect and come up with better ideas about your company's or your future. This is where the I in IT-EP stands out because only when we have a solid understanding of what challenges I have, the better IT-EP is able to make the very best match for you!
"I also understand IT-EP offers me Brick-and-Mortar, face-to-face connections via Meet & Matches. Meet & Matches? Tell me more?!"
The Meet & Matches is without a doubt the most effective and efficiënt way to connect you with the top hiring managers and the top prospective executives. Meet & Matches are short and highly effective presentation opportunities. All done with great confidentiality, one-to-one and at a mutually convenient location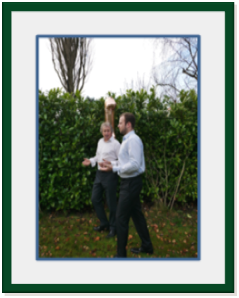 Besides it being a healthy and fun exercise, the Walk & Talk enables us to take you both inside and outside of your comfort zone. I am interested in your current working environment, the challenges you face and how you deal with them. I will discuss the current IT market place, the movers and shakers in the IT industry and whether your current package is in sync with the market. I will provide you vital information about the short, mid-term and long-term steps you may need to make to help give your career a further boost.

You and I may come to the conclusion that:
Your current employer may not be so bad after all and to make a short- term move would not be in your best interest.
I have such a hot opportunity I need to discuss with you no matter how great your current boss treats you!
Your current employer really sucks ;) and it's time to make a career move. Let us help you find an exciting new position soon!
I simply enjoyed the Walk & Talk; the Walk & Talk provided you with plenty 'food for thought' and has helped you put things back into the right perspecti
---
The Walk & Talk, Essentially a walk with you in a desirable location. I have conducted Walk & Talks at Zandvoort beach, Groenendaal, De Hout, Vondelpark, the center of Amsterdam and along the beautiful coast of Saint Tropez and San Diego. I combine the Walk & Talk with an intake conversation empowered by great coffee at our offices!

---
Previous
Next
"They are not interested in my CV - they want to get to know me better first"
Radically different executive search approach where EQ beats IQ"
"The Walk & Talk really has got me thinking about my sales team"
"Wow, within 5 days IT-EP enabled me to meet & match 5 top sales executives at it only took me 2 hours out of my ridiculous busy agenda! "

IT-EP comes up with creative, innovative ideas, leads and great people – it has accelerated my business"
Previous
Next
Contact me for more information. I'm already looking forward to our Walk & Talk!

Address
ITEP
IT Executive Placement B.V.
Spaarnzichtlaan 28
2101 ZM Heemstede
The Netherlands
Contact
Edze Hiemstra
+31 6 54 7108 26
Edze@IT-EP.COM