As head of the Getronics Alumni Association, I was honored to receive one of the very first copies of a just released book The Story of Getronics from Daniela Muente, Marketing Communications Manager of Getronics.

Excellent ready and what a great thing to reminisce about Getronics – something we certainly all do during the Godenborrels.  Also very nice to learn about the exciting new path Getronics is taking.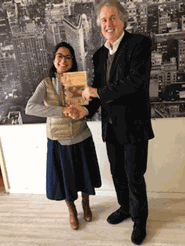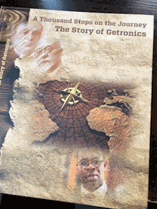 Thank you Nana Baffour, Gilberto Caparica, Daniela Muente, Theo Kimmel, Cees van Oorschot, author Ellen Baker and many, many more for this book filled with stories of over 100 years of history! And happy to have been hosting alumni meeting where many of the stories were and are being relived.

This book is a must read for all former and current Getronics employees, clients and partners.   Will see if I can get copies of the book at our next Godenborrel, January 2020.